My Blog
Posts for: July, 2016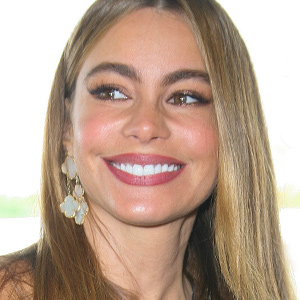 A woman as gorgeous and funny as Sofia Vergara surely planned to be a model and actress from the get-go, right? Wrong! Sofia's first career choice actually was to be… a dentist! That's right, the sexy star of TV's Modern Family actually was only two semesters shy of finishing a dental degree in her native Columbia when she traded dental school for the small screen. Still, dental health remains a top priority for the actress and her son, Manolo.
"I'm obsessed," she recently told People magazine. "My son thinks I'm crazy because I make him do a cleaning every three months. I try to bribe the dentist to make him to do it sooner!"
That's what we call a healthy obsession (teeth-cleaning, not bribery). And while coming in for a professional cleaning every three months may not be necessary for everyone, some people — especially those who are particularly susceptible to gum disease — may benefit from professional cleanings on a three-month schedule. In fact, there is no one-size-fits-all approach to having professional teeth cleanings — but everyone needs this beneficial procedure on a regular basis.
Even if you are meticulous about your daily oral hygiene routine at home, there are plenty of reasons for regular checkups. They include:
Dental exam. Oral health problems such as tooth decay and gum disease are much easier — and less expensive — to treat in the earliest stages. You may not have symptoms of either disease early on, but we can spot the warning signs and take appropriate preventive or restorative measures.
Oral cancer screening. Oral cancer is not just a concern of the middle aged and elderly — young adults can be affected as well (even those who do not smoke). The survival rate for this deadly disease goes up tremendously if it is detected quickly, and an oral cancer screening is part of every routine dental visit.
Professional teeth cleaning. Calcified (hardened) dental plaque (tartar or calculus) can build up near the gum line over time — even if you brush and floss every day. These deposits can irritate your gums and create favorable conditions for tooth decay. You can't remove tartar by flossing or brushing, but we can clear it away — and leave you with a bright, fresh-feeling smile!
So take a tip from Sofia Vergara, and don't skimp on professional cleanings and checkups. If you want to know how often you should come in for routine dental checkups, please contact us or schedule an appointment for a consultation. You can learn more in the Dear Doctor articles "Dental Hygiene Visit" and "Dental Cleanings Using Ultrasonic Scalers."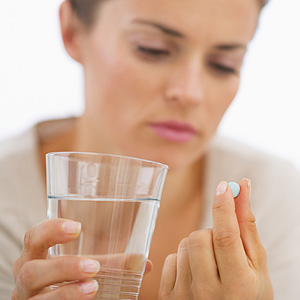 The development of antibiotic drugs is widely considered one of the greatest medical achievements of the last century. Their widespread use has turned life-threatening diseases like cholera, strep throat or bacterial meningitis into manageable, treatable ones. It's no exaggeration to say antibiotics changed the face of healthcare, including dentistry.
But this gleaming sword for fighting dangerous diseases has a double edge because our biological "enemies" can adapt to the microscopic attacks against them. This has created an ironic conundrum: as antibiotics have proliferated in both the amount and frequency used they've become less effective against ever-resistant organisms.
This unfortunate situation has been helped along by a widespread, misguided practice in the medical profession, created by a "better safe than sorry" philosophy, to use them to treat any illness. This has morphed in recent decades into using antibiotics as a preventive measure in those not even exhibiting signs of disease, which then evolved into using antibiotics as a feed additive for livestock. As a result, antibiotic drugs have made their way into the food chain to accelerate, in many people's opinion, bacterial and viral resistance.
What can we do then as "super-bugs" are on the rise, like Methicillin-Resistant Staphylococcus Aureus (MRSA) which is resistant to the most common antibiotics?
Certainly, continuing research into creating new antibiotics that address resistance is vital. But it won't be enough: we — both healthcare providers and patients — must also change our approach and attitude toward antibiotics. This means putting in place better prescription guidelines that reduce the application of antibiotics for only those conditions where it's absolutely necessary. And, we must restrict their use as a preventive measure, particularly in regard to their use in livestock feed.
This will take a change in everyone's mindset, our professional standards and guidelines, and perhaps our laws. Thankfully, many are seeing the looming danger, and change is already happening. But time is of the essence, and the future depends on it — not just for people today but also for tomorrow's generations.
If you would like more information on prudent antibiotic use, please contact us or schedule an appointment for a consultation. You can also learn more about this topic by reading the Dear Doctor magazine article "Antibiotics: Use and Abuse."