My Blog
Posts for: April, 2019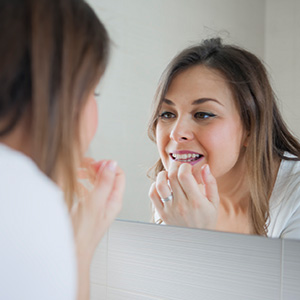 Dental veneers are a great way to transform a smile without the expense or effort often required of other restorations. These thin layers of dental material adhere to the front of teeth as a "mask" to cover chips, heavy staining or other blemishes.
Still, veneers require attention to detail for a successful outcome. Here's a step-by-step look at changing your dental appearance with veneers.
Step 1: Considering your options. While most veneers are made of dental porcelain, composite resin materials are increasingly popular. Although more prone to chipping or staining, composite veneers don't require a dental lab for fabrication. Another option, depending on your dental situation, are ultra-thin veneers that require little to no tooth preparation. Your dentist will help you decide which options are best for you.
Step 2: "Test driving" your new smile. We can help you "see" your future smile with special software that creates a computer image of your teeth with the planned veneers. We can also use composite material to fabricate a "trial smile" to temporarily place on your teeth that can give you the feel as well as the look of your future smile.
Step 3: Preparing your teeth. Unless you're getting no-prep veneers, we'll need to modify your teeth before attaching veneers. Although only 0.3 to 0.7 millimeters thick, veneers can still appear bulky on unprepared teeth. They'll look more natural if we first remove a small amount of enamel. A word of caution, though: although slight, this enamel removal permanently alters your teeth that will require them to have some form of restoration from then on.
Step 4: Attaching your new veneers. After the planning phase (which includes color matching to blend the veneers with the rest of your teeth), a dental lab creates your veneers if you've opted for porcelain. After they're delivered, we'll clean and etch the teeth with a mild acidic gel to increase the bonding effect. We'll then permanently attach the veneers to your teeth with a very thin but ultra-strong resin luting cement that creates a unified bond between the veneers and teeth.
Following these steps is the surest way to achieve a successful outcome. With due care you're sure to enjoy the effects for a long time to come.
If you would like more information on changing your smile with veneers, please contact us or schedule an appointment for a consultation. You can also learn more about this topic by reading the Dear Doctor magazine article "Porcelain Veneers: Your Smile—Better than Ever."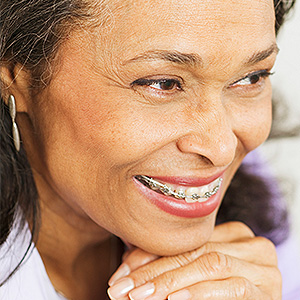 Bite problems are quite common—as many as 75% of adults may have some form of orthodontic issue. Unfortunately, there's also something else just as common: that many people believe they're too old to correct it.
This belief is a myth—while there are factors that could prevent orthodontic treatment, age isn't necessarily one of them. If your teeth, gums and bone are sound and you're in reasonably good general health, you most likely can have a bite problem corrected even beyond middle age.
Why worry about it, though, if you've lived this long with misaligned teeth? For one thing, straightening teeth with braces or clear aligners can boost your dental health. Teeth that are in normal alignment are easier to keep clean of disease-causing bacterial plaque. You'll also find it easier to chew than if your bite is out of line.
A more attractive, straighter smile can also impact your social and professional life. Having a smile you're not embarrassed to show can boost your self-confidence and image. Research on people who've undergone orthodontic treatment in adulthood have found improvements in social connection and even expanded career opportunities.
Orthodontic treatment can make a difference with your health and life, no matter your age. But while the number of years you've lived won't necessarily make a difference, what those years have brought could rule it out.
If, for example, you've lost significant bone structure due to diseases like periodontal (gum) disease, your teeth may not be able to sustain the new position created by braces or aligners without a form of permanent fixation. If you have systemic conditions like severe cardiovascular disease, bleeding problems, leukemia or uncontrolled diabetes, orthodontic treatment could worsen those conditions. And certain prescription drugs may pose similar problems as well.
That's why you'll need to undergo a thorough dental exam, as well as provide a complete medical history to your orthodontist. If nothing prevents you from treatment, though, you may be able to regain a new smile, better health and a new confidence in life.
If you would like more information on adult orthodontics, please contact us or schedule an appointment for a consultation. You can also learn more about this topic by reading the Dear Doctor magazine article "Orthodontics for the Older Adult."