My Blog
Posts for: December, 2019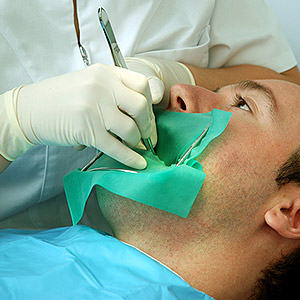 If you've ever read online that root canal therapy causes cancer, don't be alarmed—it doesn't. What it does do is save a deeply decayed tooth that might otherwise be lost.
Tooth decay is caused by acid produced by bacteria, which dissolves enamel to create a hole or cavity. But it doesn't stop there: decay can move on to infect the tooth's innermost layer, the pulp filled with nerves and blood vessels. Unchecked, the resulting infection can travel through the root canals to eventually infect the bone.
A root canal treatment stops the infection before it goes this far. After administering a local anesthetic, we drill a small hole into the tooth to access the pulp chamber and root canals. We then remove all the diseased tissue, disinfect the space and then place a filling within the empty chamber and root canals to prevent further infection. We then seal the access hole and later crown the tooth to further protect and stabilize it.
It's no exaggeration, then, to say that root canal treatments have saved millions of teeth. So, for all its beneficial effect, why is it considered by some to pose a health danger?
The germ for this notion comes from the early 20th Century when a dentist named Weston Price theorized that leaving a "dead" organ in place would harm the body. Since a root-canaled tooth with the pulp's living tissue removed is technically no longer viable, it fit the category of "dead" tissue. Thus, according to this theory, maladies like cancer could arise because of the "dead" tooth.
Unfortunately, this theory has found a somewhat new life recently on the internet, even though it was thoroughly investigated and debunked in the 1950s. And as late as 2013, a study published in a journal of the American Medical Association found no increased cancer risk after root canal treatment, and even some evidence for a reduced risk.
So, if your dentist recommends root canal treatment, rest assured it's needed to save your tooth. Rather than harm your health, it will improve it.
If you would like more information on root canal treatment, please contact us or schedule an appointment for a consultation. You can also learn more about this topic by reading the Dear Doctor magazine article "Root Canal Safety."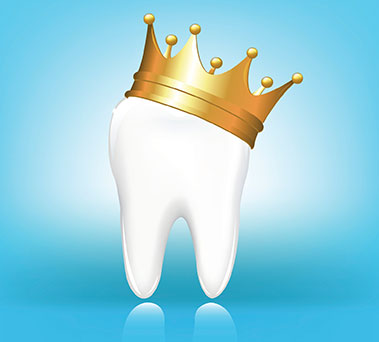 You may think all crowns are alike—but there can be a world of difference between one crown and another. Getting the crown your dentist recommends and one that's satisfactory to you will depend on a number of factors, including what you'll ultimately have to pay.
Here are 3 things you need to know about crowns before undergoing a crown restoration.
Different materials. Although porcelain is the most life-like material used, earlier types of this glass-based material weren't strong enough to withstand biting forces, especially in back teeth. Years ago, all-metal crowns were most often used until the development of a hybrid porcelain crown with an inner metal substructure for strength. In recent years stronger all-porcelain crowns have risen in popularity. The material type that works best often depends on the tooth to be crowned—all-porcelain may work for a visible front incisor, but a porcelain-metal hybrid might be needed for a back molar.
Level of artistry. While new computer manufacturing systems allow dentists to produce patient crowns in-office, most still require the services and skills of a dental lab technician. The cost difference between crowns usually occurs at this juncture: the more life-like and customized the crown, the more artistry and time required by a technician to produce it. This can increase the cost of the crown.
Limited choices. While you and your dentist want your crown choice to be as individualized and life-like as possible, your dental insurance may limit your options. Many policies only provide benefits for the most basic crown restoration—enough to regain functionality and have an acceptable, but not always the most aesthetic, appearance. To get a higher quality of crown you may have to supplement what your policy and deductible will cover.
Deciding which crown is best will depend on where it will be needed, the level of attractiveness you desire and your insurance and financial comfort level. And your dentist can certainly help guide you to a crown choice that's right for you.
If you would like more information on restorative crown choices, please contact us or schedule an appointment for a consultation. You can also learn more about this topic by reading the Dear Doctor magazine article "Porcelain Dental Crowns."