My Blog
Posts for: September, 2020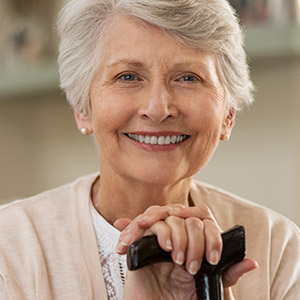 A fair number of people with total tooth loss have arrived at this point after a long history of dental issues. It's quite likely they've had a series of bridges or partial dentures over the years to accommodate lost teeth at various times before moving to full dentures.
For many, it often seems easier to extract any remaining teeth at some point and simply move on to a total restoration. It's often better for oral health, however, to preserve any remaining teeth for as long as possible and update restorations as needed. Dental implants could make this type of staged restoration strategy much easier to manage.
Implants are tiny metal posts surgically imbedded in a patient's jawbone. Over time, bone cells grow and adhere to the implant's titanium surface, creating a strong and durable hold. Its most familiar application is as a replacement for an individual tooth.
But because of their strength and durability, this advanced dental technology is also used to support other restorations like bridges and partial or full dentures by way of a few strategically placed implants. And it's in that role that they can be useful in planning and implementing future restoration upgrades when needed.
Under this strategy, we add implants to supplement pre-existing implants from earlier restorations to support the updated dental work. For example, we might have previously placed an implant supporting a single tooth or a small bridge. When the need later arises for a partial denture, we can add additional implants to be used with the earlier one to support the new denture.
If the earlier implants have been well-placed, we need only to add enough implants necessary to support a full denture when the time comes. How many will depend on the particular type of denture: A removable lower denture may only require one additional implant with one already in place. A fixed upper or lower denture will require enough to bring the number to between four and eight.
Taking this long-term approach can be more cost-effective in the long-run. More importantly, it can make for a smoother path for the patient and help preserve remaining teeth for as long as possible.
If you would like more information on restoration options for lost teeth, please contact us or schedule an appointment for a consultation. You can also learn more about this topic by reading the Dear Doctor magazine article "Replacing All Teeth but Not All at Once."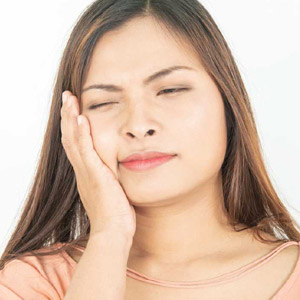 Dentists and oral surgeons remove millions of teeth every year, most without any adverse aftereffects. But about 2% of patients experience a dry socket, a condition that, although not dangerous to health, can be quite painful.
Also known as alveolar osteitis, a dry socket occurs when the blood clot that normally forms right after extraction doesn't form or becomes lost later. The clot serves as a barrier for the underlying bone and nerves during the healing process; without it these tissues can become irritated from contact with air, food or fluids.
Dry sockets (which usually occur in the back, lower molars) are fortunately rare, mainly in patients over 25, smokers or women using oral contraceptives. Patients also have a higher risk of developing a dry socket if they attempt certain activities too soon after tooth extraction like vigorous chewing or brushing that may dislodge the protective clot.
You can reduce your chances of a dry socket after a tooth extraction with a few simple guidelines. Unless advised otherwise by your dentist, avoid brushing the day after extraction and gently rinse the mouth instead. It also helps to avoid hot liquids and eat softer foods for a few days. If you smoke, you should avoid smoking during this time and use a nicotine patch if necessary.
Over the next few days, you should remain alert for any signs of a dry socket, often a dull, throbbing pain that radiates outward toward the ears, and a bad taste or mouth odor. A prompt visit to the dentist will help alleviate these symptoms, often in just a few minutes.
To treat it, a dentist will typically irrigate the socket and apply a medicated dressing, which you would need to change every other day for up to a week. After that, you'll leave the dressing in place for a while as you heal.
A dry socket doesn't interfere with the healing process: Your extraction site will heal whether or not you have one. But prevention and treatment for a dry socket will help ensure your healing after an extracted tooth is much less uncomfortable.
If you would like more information on dry socket after tooth extraction, please contact us or schedule an appointment for a consultation. You can also learn more about this topic by reading the Dear Doctor magazine article "Dry Socket."