My Blog
Posts for tag: sedation dentistry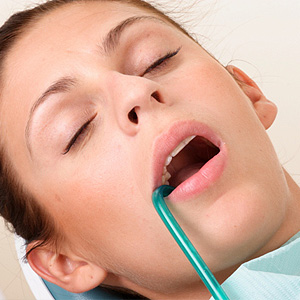 Most dental procedures today only require local anesthesia to numb just the affected area. It's a safer approach than general anesthesia: the unconscious state created by putting someone "to sleep" can lead to some unpleasant complications.
But patient comfort involves more than preventing physical pain during a procedure. There's also the emotional factor—many people experience nervousness, anxiety or fear during dental visits. It's especially problematic for an estimated 15% of the population whose dental visit anxiety is so great they often try to avoid dental care altogether.
One option is to use general anesthesia for patients with acute anxiety rather than local anesthesia. This removes them consciously from their anxiety, but they must then be monitored closely for complications.
But there's a safer way to relax patients with high anxiety called intravenous or IV sedation. The method delivers a sedative medication directly into a patient's bloodstream through a small needle or catheter inserted into a vein. The sedative places the patient in a relaxed "semi-awake" state, taking the edge off their anxiety while still enabling them to respond to verbal commands.
Coupled with local anesthesia, they won't experience any pain and very little if any discomfort. And many of the sedatives used also have an amnesiac effect so that the patient won't remember the procedures being performed.
IV sedation does require monitoring of vital signs, but the patient won't need help maintaining their breathing or heart function. And although the medication can be adjusted to reduce any lingering after-effects, a patient will still need someone to accompany them to and from their visit.
For lesser anxiety or nervousness, dentists sometimes prescribe an oral sedative to take just before a visit. This can help take the edge off your nerves and help you relax. With either method, though, sedation can help you overcome fear and anxiety and have a more pleasant treatment experience.
If you would like more information on IV sedation, please contact us or schedule an appointment for a consultation. You can also learn more about this topic by reading the Dear Doctor magazine article "IV Sedation in Dentistry."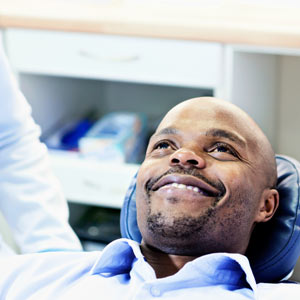 Although dental visits are routine for most people, it's a different experience for a few. About one in ten adults have high anxiety or fear of going to the dentist and may avoid it altogether—even when they have an acute situation.
If you're one of those with dental visit anxiety there's good news—we may be able to help you relax and have a more positive experience. Here are 3 things you need to know about reducing your anxiety at the dental office.
It starts with the dentist. While every patient deserves a compassionate, understanding dentist, it's especially so if you suffer from dental visit anxiety. Having someone who will listen to your concerns in a non-judgmental way is the first step toward feeling more comfortable in the dentist's chair. It also takes a sensitive practitioner to work with you on the best strategy for relaxation.
Relaxation often begins before your visit. There are various degrees of sedation (which isn't the same as anesthesia—those methods block pain) depending on your level of anxiety. If you experience mild to moderate nervousness, an oral sedative an hour or so before your appointment could take the edge off and help you relax. Oral sedatives are also mild enough for use with other forms of sedation like nitrous oxide gas, and with local anesthesia.
High anxiety may require deeper sedation. If your level of anxiety is greater, however, we may recommend IV sedation to induce a much more relaxed state. The sedation drugs are delivered directly into your blood stream through a small needle inserted into a vein. Although you're not unconscious as with general anesthesia, we can place you into a "semi-awake" state of reduced anxiety. The drugs used may also have an amnesiac effect so you won't remember details about the procedure. This can help reinforce positive feelings about your visit and help reduce future anxiety.
If you're anxious about dental visits, make an appointment with us to discuss your concerns. We're sure we can work out a strategy to reduce your anxiety so you can receive the dental care you need.
If you would like more information on sedation therapy, please contact us or schedule an appointment for a consultation. You can also learn more about this topic by reading the Dear Doctor magazine article "IV Sedation in Dentistry."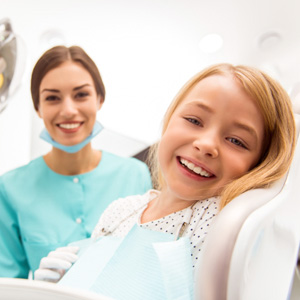 Making sure children are comfortable when visiting the dentist is an essential part of creating a lifetime habit of dental care. We recommend children start dental visits around their first birthday.
But for some children this may not be enough — despite parents' and dentists' best efforts they may still develop an inordinate fear of dental visits and even routine procedures. This kind of anxiety could inhibit them now and later in life from receiving needed dental care.
To relieve this anxiety, dentists have developed sedation therapy for children. Not to be confused with anesthesia, which numbs pain, sedation uses drugs to place a patient in a relaxed state. Depending on the drugs and dosage used, we're able to achieve anywhere from a light state of relaxation to a deep suppression of consciousness. The approach is similar to one used with adults, although drug dosages and applications will differ with children.
 If we're planning to use sedation with your child we recommend you feed them a low-fat dinner the night before and then refrain from any other foods or liquids until after treatment the next day. Just before the procedure (and after we've evaluated them physically to be sure they're healthy enough for the sedation medication), we'll administer the sedative, usually Midazolam and Hydroxyzine. Taken by mouth in a syrup form, this places them in a mildly relaxed state.
During the procedure a designated staff member will continually monitor their pulse, breathing, blood pressure and other vital signs. We may also take other protective measures like special chair positioning or immobilization to keep movement to a minimum.
After the procedure, your child will remain in the office until their vital signs return to pre-sedation levels. Once at home, you should keep an eye on them for the rest of the day. They should not return to school or regular activities until the next day.
As sedation medication and techniques continue to advance, they're becoming a routine part of dental care. If your child experiences anxiety, this can help make dental visits more pleasant and more likely to become part of their life from now on.
If you would like more information on taking the anxiety out of children's dental care, please contact us or schedule an appointment for a consultation. You can also learn more about this topic by reading the Dear Doctor magazine article "Sedation Dentistry for Kids."