My Blog
Posts for tag: tooth decay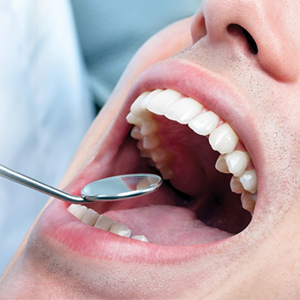 Dental caries (tooth decay) is a leading cause of tooth loss. But with prompt diagnosis and care we can often stop it before it causes too much damage.
The traditional treatment approach is simple: remove all diseased tooth structure and then restore the tooth with a filling. But this otherwise effective treatment has one drawback: you may lose significant healthy structure to accommodate a suitable filling or to make vulnerable areas easier to clean from bacterial plaque.
That's why a new treatment approach called minimally invasive dentistry (MID) is becoming more common. The goal of MID is to remove as little of a tooth's natural enamel and dentin as possible. This leaves the treated tooth stronger and healthier, and could reduce long-term dental costs too.
Here's how MID could change your future dental care.
Better risk assessment. MID includes a treatment protocol called caries management by risk assessment (CAMBRA). With CAMBRA, we evaluate your individual tooth decay risk, including oral bacteria levels, the quality of saliva flow to neutralize mouth acid, and sugar consumption. We then use our findings to customize a treatment plan that targets your areas of highest risk.
New detection methods. The real key to fighting tooth decay is to find it before it can destroy tooth structure with the help of new diagnostic technology. Besides advances in x-ray imaging that provide better views with less radiation exposure, we're also using powerful dental microscopes, lasers and infrared photography to show us more about your teeth than we can see with the naked eye.
"Less is More" treatments. In contrast to the dental drill, many dentists are now using air abrasion rather than a dental drill to remove decayed tooth material. Air abrasion emits tiny material particles within a pressurized air stream that leaves more healthy tooth structure intact than with drilling. We're also using new filling materials like composite resin that not only resemble natural tooth color, but require less structural removal than other types of fillings.
Using MID, we can treat tooth decay while preserving more of your natural teeth. This promises better long-term outcomes for future dental health.
If you would like more information on new treatments for tooth decay, please contact us or schedule an appointment for a consultation. You can also learn more about this topic by reading the Dear Doctor magazine article "Minimally Invasive Dentistry: When Less Care is More."
For over a century dentists treated tooth decay by removing both diseased portions of the tooth and healthy structure deemed at risk for future decay. In the 1970s, though, a new approach emerged, known as Minimally Invasive Dentistry (MID). This practice protocol attempts to preserve as much of the healthy structure as possible.
Before MID, dentists followed a decay treatment protocol developed in the 19th Century. A part of this became known as extension for prevention calling for dentists to remove healthy structure considered vulnerable to decay. Besides reducing the tooth's volume, this practice also resulted in, by today's standards, larger than necessary fillings.
It was thought that removing this additional material would make it easier to clean bacterial plaque, the source of decay, but later, research showed the practice couldn't guarantee the teeth wouldn't be reinfected.
Since then we've learned a lot more about teeth and have developed new ways to detect decay at earlier stages. X-ray imaging, for example, has transitioned largely from film to digital technology, providing more detailed images at greater magnification. This, along with laser fluorescence and infrared cameras, has made it easier to detect the first tiny stages of decay.
We can also limit tooth decay damage by boosting enamel strength with fluoride applications and sealants or reducing decay-causing bacteria with anti-bacterial rinses. We've also seen advancement in techniques like air abrasion that remove decayed tooth material while leaving more healthy structure intact better than using a traditional dental drill.
Restoring teeth after treatment has also improved. While dental metal amalgam is still used for some fillings, the main choice is now composite resin. These new tooth-colored dental materials require less tooth preparation (and thus less material loss) and bond well to the remaining structure, resulting in a stronger tooth.
Following a MID protocol leads to less intervention and less time in the dentist's chair. It also means preserving more of a natural tooth, an important aim in promoting long-lasting dental health.
If you would like more information on minimally invasive dentistry, please contact us or schedule an appointment for a consultation.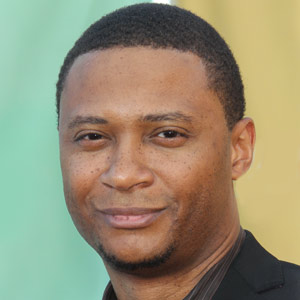 Cavities can happen even before a baby has his first piece of candy. This was the difficult lesson actor David Ramsey of the TV shows Arrow and Dexter learned when his son DJ's teeth were first emerging.
"His first teeth came in weak," Ramsey recalled in a recent interview. "They had brown spots on them and they were brittle." Those brown spots, he said, quickly turned into cavi­ties. How did this happen?
Ramsey said DJ's dentist suspected it had to do with the child's feedings — not what he was being fed but how. DJ was often nursed to sleep, "so there were pools of breast milk that he could go to sleep with in his mouth," Ramsey explained.
While breastfeeding offers an infant many health benefits, problems can occur when the natural sugars in breast milk are left in contact with teeth for long periods.  Sugar feeds decay-causing oral bacteria, and these bacteria in turn release tooth-eroding acids. The softer teeth of a young child are particularly vulnerable to these acids; the end result can be tooth decay.
This condition, technically known as "early child caries," is referred to in laymen's terms as "baby bottle tooth decay." However, it can result from nighttime feedings by bottle or breast. The best way to prevent this problem is to avoid nursing babies to sleep at night once they reach the teething stage; a bottle-fed baby should not be allowed to fall asleep with anything but water in their bottle or "sippy cup."
Here are some other basics of infant dental care that every parent should know:
Wipe your baby's newly emerging teeth with a clean, moist washcloth after feedings.
Brush teeth that have completely grown in with a soft-bristled, child-size toothbrush and a smear of fluoride toothpaste no bigger than a grain of rice.
Start regular dental checkups by the first birthday.
Fortunately, Ramsey reports that his son is doing very well after an extended period of professional dental treatments and parental vigilance.
"It took a number of months, but his teeth are much, much better," he said. "Right now we're still helping him and we're still really on top of the teeth situation."
If you would like more information on dental care for babies and toddlers, please contact us or schedule an appointment for a consultation. You can also learn more by reading the Dear Doctor magazine articles "The Age One Dental Visit" and "Dentistry & Oral Health for Children."